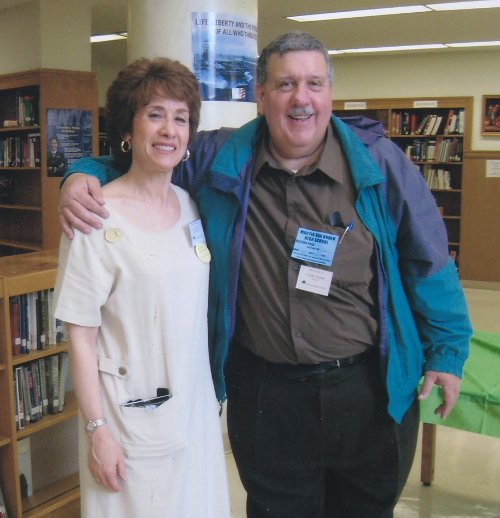 On Wednesday, April 29th, 2009, Hank Johnson was a guest at a career day presentation at Martin Van Buren High School. Joy Kurtz, shown in photo with Hank Johnson (taken in the school library), invited Hank to discuss the business of music, career as a musician, and allied areas for students to explore and continue their education. It is noted that this school was run professionally, and students were very responsive. There was a true sense and atmosphere of learning as students were serious about career day and the opportunities out there, and the fact that this event provides for the suggestion of possible goals and direction for students. Hank demonstrated the blues and improvisation skills and imagination necessary for a jazz pianist. Other allied fields of study were also mentioned to spark interest, direction, and suggestions about career development.
---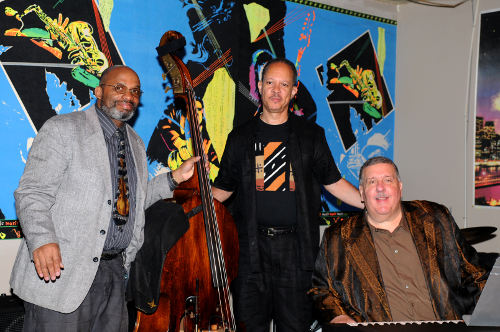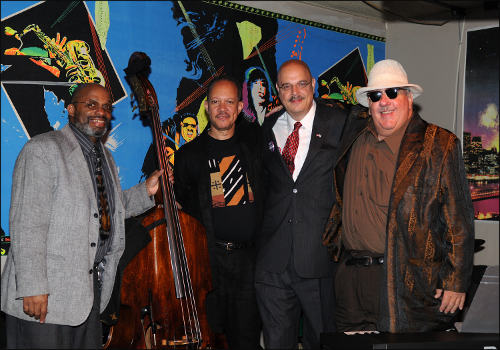 Here we see the trio at a fund raising event for Bob Friedrich, who is running for New York City Council. At left is bassist "Cool" Mike Fitzbenjamin, in the center is drummer Gary Smith, and on the right is Hank.
In the second photo, Bob Friedrich joins them. Hank is endorsing Bob Friedrich for City Councilman in the upcoming Democratic primary. You can visit his website
here.
---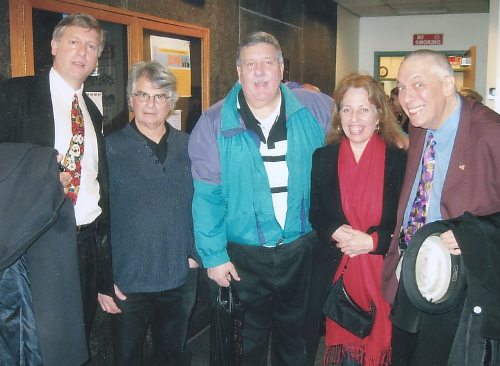 This was Local 802's annual party (2009). Pictured from left to right are David Finick, Lou Bruno, Stuart H. Tresser (Hank Johnson), Unknown Lady, Ian Finkel "World's Greatest Xylophonist".
---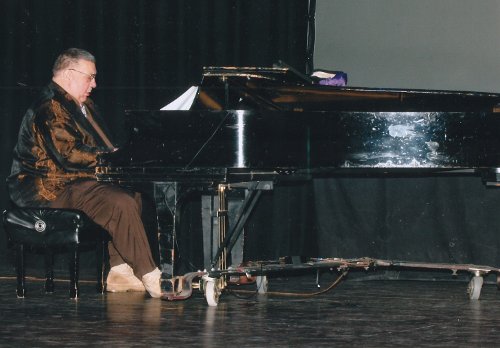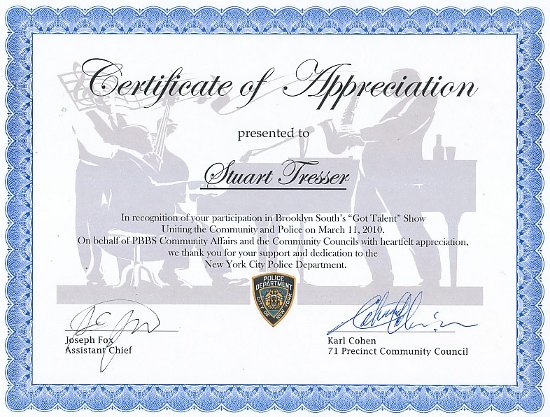 On March 11, 2010, Hank performed on a Steinway concert grand at the Brooklyn College main auditorium in Brooklyn South's "Got Talent" show.
---
The 71st Precinct Community Council acknowledged Hank's work playing the piano before their monthly meetings (the third Thursday of every month).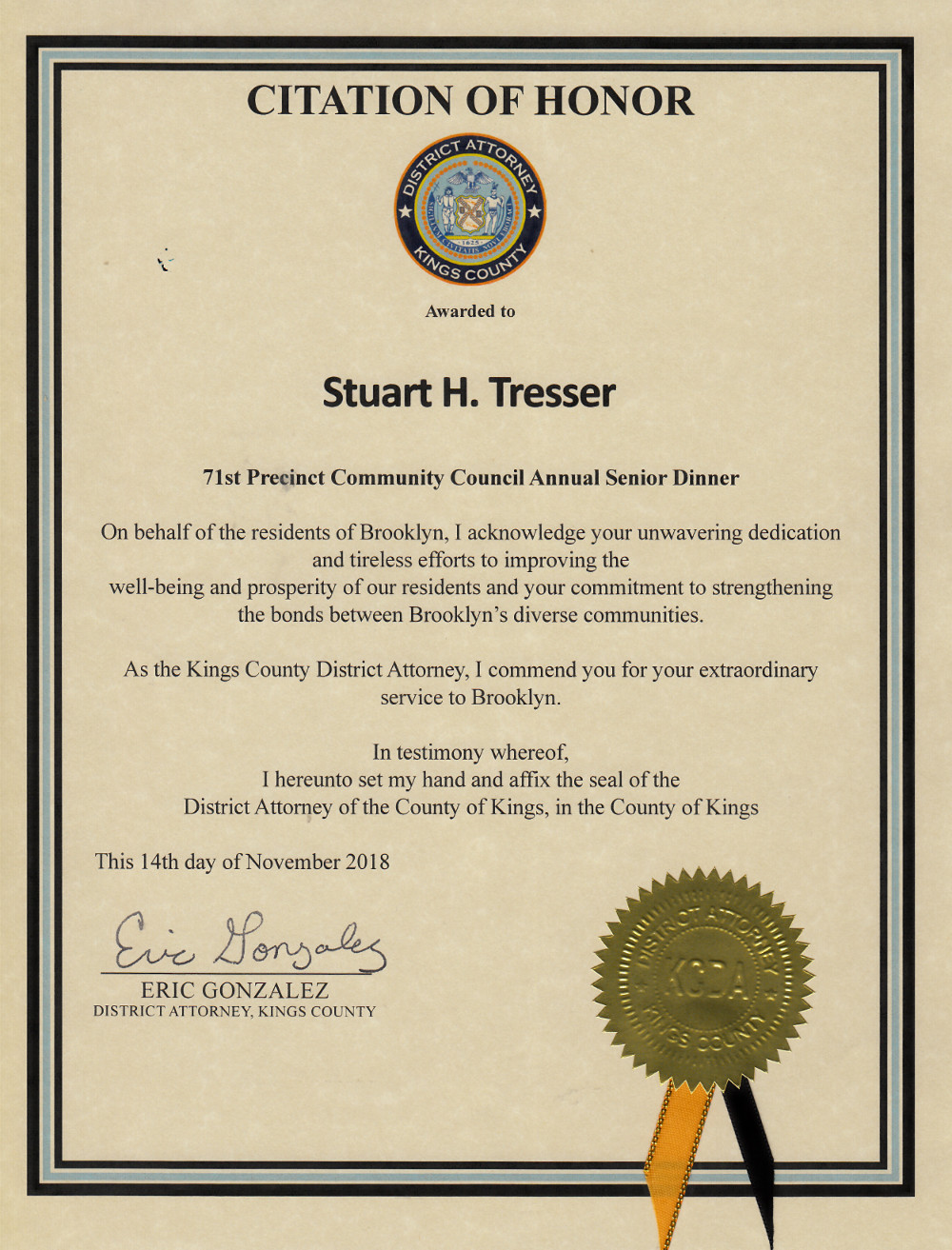 ---
Here is a pen and ink line drawing of Hank at the Jazz Foundation of America Jam Session at Local 802 in their Club Room. Profile portrait by Edwards.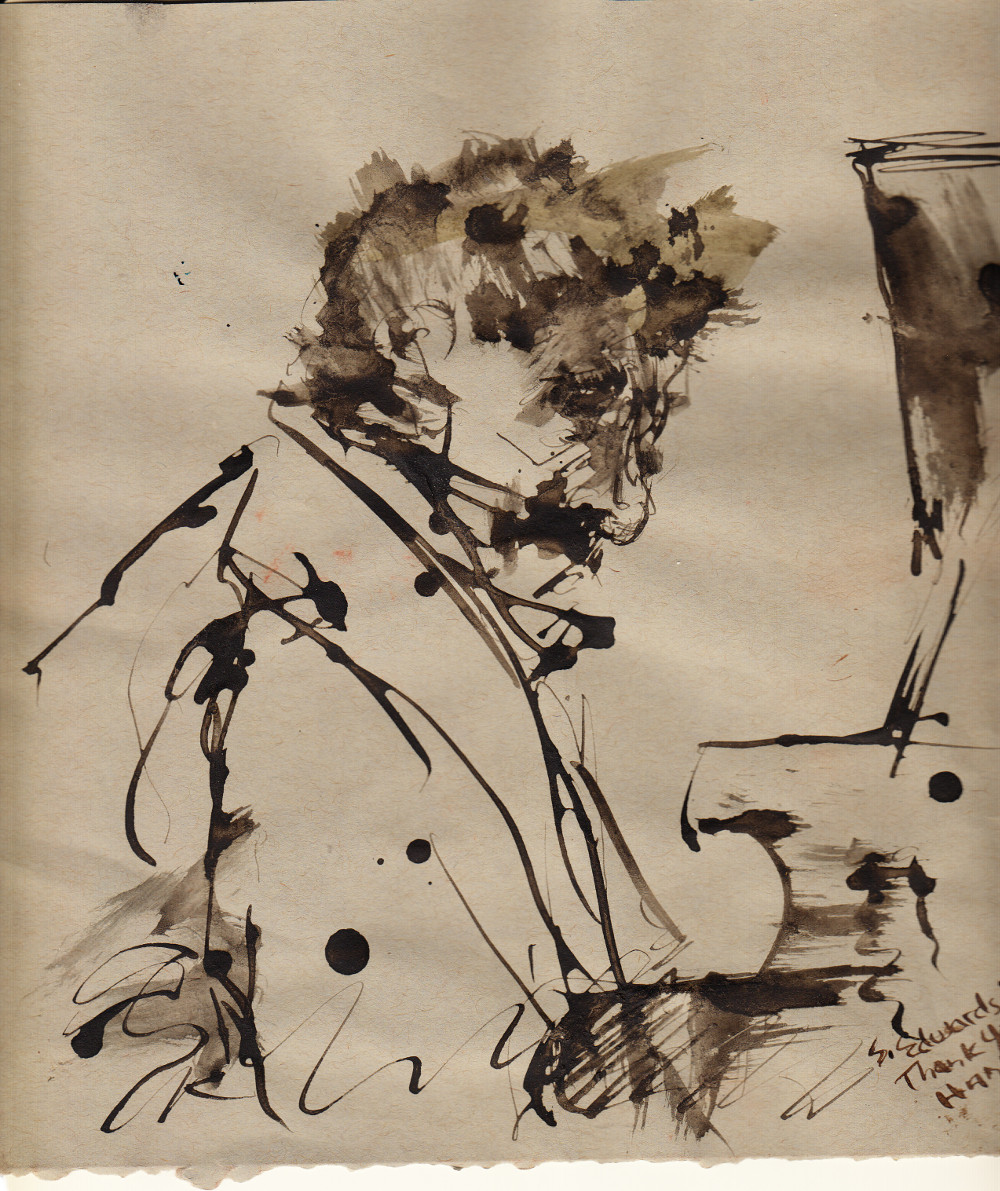 ---
Here's a Congressional citation honoring the composer Stuart Tresser.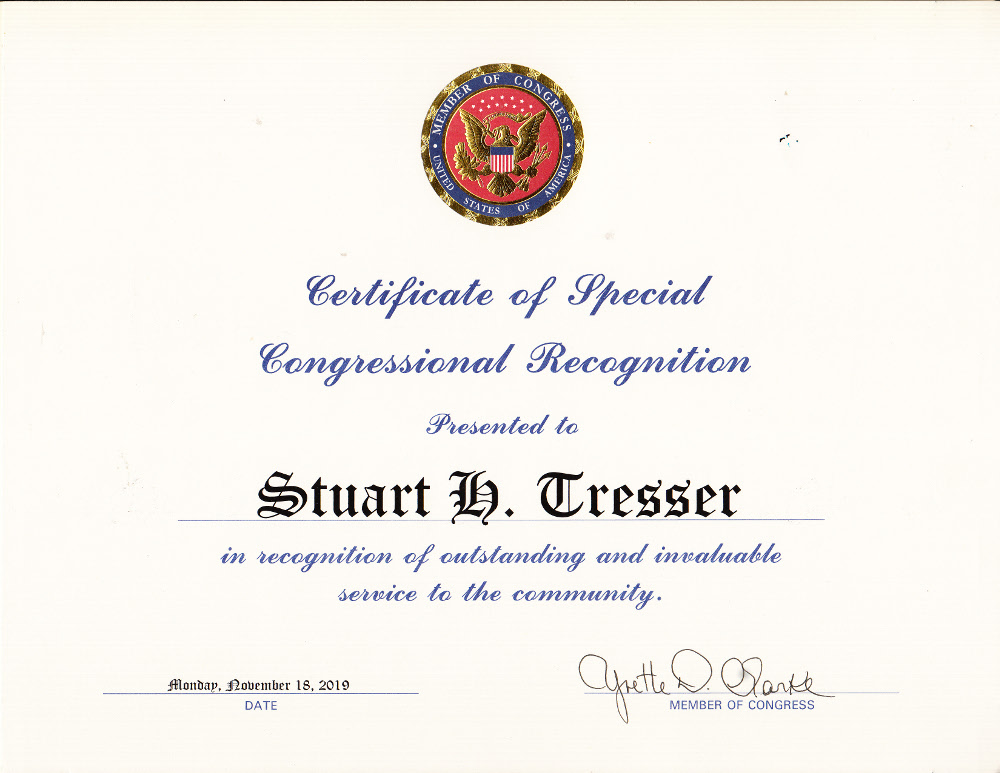 ---
On the bandstand at the Rosemond Hotel in Woodridge, New York in 1968
Judd Miller on trumpet
The late Mark Grossack on saxaphone
Bernie Leiner on drums
Stuart H. Tresser (Hank Johnson) on piano