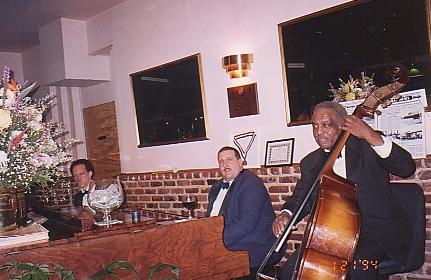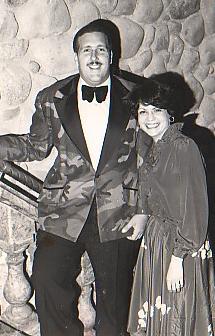 Above we see the trio performing at Abbracciamento's Restaurant a few years ago in Brooklyn, NY at the Canarsie Pier. On the right is Hank with the camouflage tuxedo he had custom made. Ready for combat? Below, we see another Saturday night at Abbracciamento's, this time with vocalist Walter Jackson.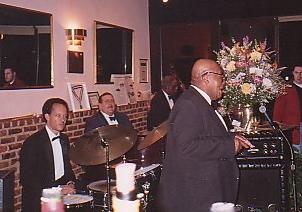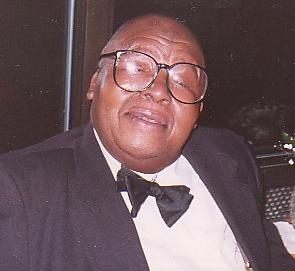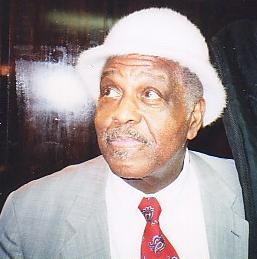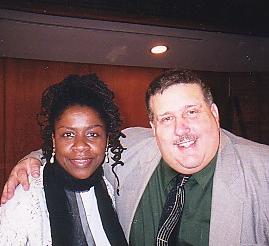 On the left is the bassist who was with the Hank Johnson Trio for many years, the late Theodore H. Jones, brother-in-law of the great jazz pianist Randy Weston. "Teddy Jones" played with Hank at the Village Door in Jamaica, Queens, NY. He was also house bassist at Carmichael's Jazz Club (in basement on Wednesdays). Teddy Jones also worked at and was retired from the New York City Transit Authority. On the right is Hank with vocalist Laura Mann at Sonny Meyerowitz Memorial.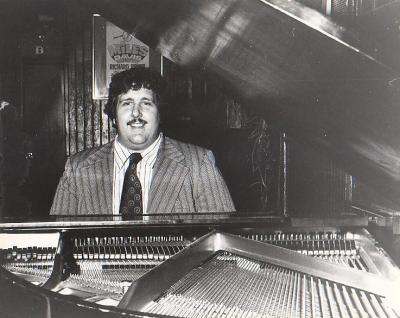 This photo was taken in 1985 while Hank was performing at the West Boondock on West 17th Street, in New York City. It was a soul food restaurant which featured jazz pianists. He played solo piano there as well as with a duo with Lloyd Buchanan on bass. The club had a fire, and is now out of business.
One St. Patricks day the place was robbed and the thieves not only robbed the customers in the restaurant but Hank's tip glass, which was full of money. The robbers were caught because they stuck up more bars that same night and their luck ran out. Hank threw $100 bill into the corn bread mix - and the robbers never got it!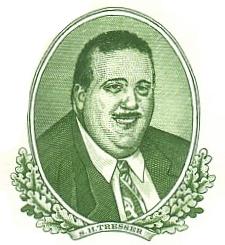 Recently, John S. Wallace (retired from the Bureau of Printing and Engraving) was commissioned to do this engraving. Another example of Mr. Wallace's work can be found on a website featuring the U.S. Department of the Interior's migratory bird hunting and conservation stamp. click here
Lately, when people ask Hank what his denomination is, they aren't necessarily asking him about his religion! The astute observer might notice a clue to explain the heretofore baffling phenomenon that Hank and the composer Stuart H. Tresser are never seen in the same room at the same time.


---