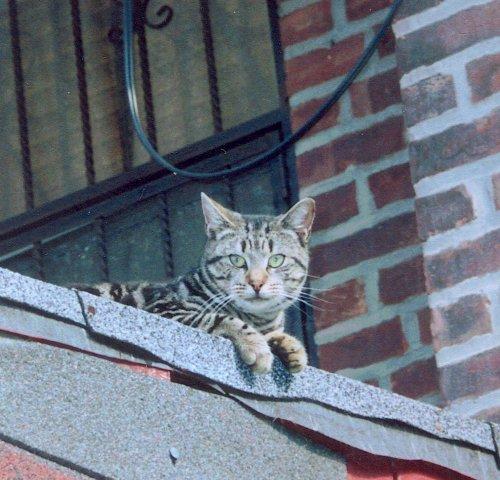 The roof might not be that hot, and it's certainly not tin, but there's Hank's cat up there.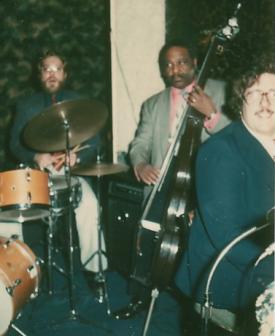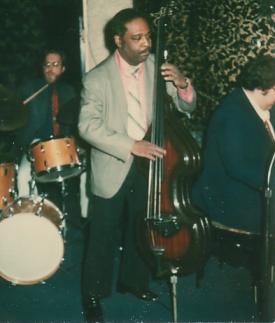 These two snapshots were taken when Hank was performing at the famous jazz club, The Village Door, in Jamaica, Queens in 1977. This was an earlier incarnation of the Hank Johnson Trio. These photos feature the late bassist Theodore H. Jones, who was with the trio for many years. The drummer was Gerald Fitzgerald, who was a great drummer in the style of Jeffrey Hamilton or Ed Thiegpen - thinking person's drummers! The Village Door was a priceless learning experience. Some of the jazz greats dropped in to sit in and jam, people like Arthur Prysock, Tom Browne, bassist Peck Morrison, Roy Eldridge, etc.

On the left is Tom Sfraga, a great bassist who died in 1992. Tom played the Fender bass, and got a big sound that sounded like an acoustic bass. He played with Hank at Abbracciamento On the Pier Restaurant and here at the famous landmark restaurant, Triangle Hoffbrau. Hank is in middle and the great guitarist Lou Messana is on the right. The Triangle Hoffbrau was located on Jamaica Avenue and 117th Street in Richmond Hill (now a medical center) and featured dancing and good food at reasonable prices. Notice the all wood construction inside and stained glass windows. It was the site of many wonderful jam sessions.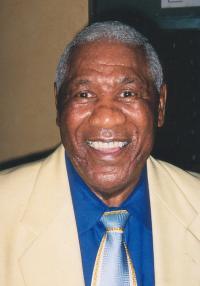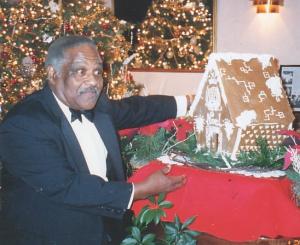 On the left is Ben Skelton, former boxer and manager of the Village Door Jazz Club. He is now retired and living in Las Vegas. Stuart Tresser's song, "Ben Skelton's Theme", was written in his honor.
On the right, we have another photo of Hank's bass player, the late Teddy Jones, having some fun during the holidays.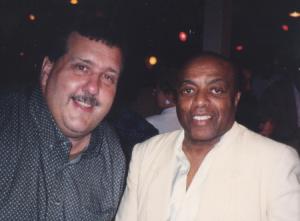 Here we see Hank with the world famous drummer, Roy Haynes. They were attending the tribute to Sonny Meyerowitz on Long Island in 2000.



---